Monsoon Season in Zion National Park
Monsoon season has arrived here in Zion National Park! This is a fun time to be in Zion. Cracking thunder, showering rain, fresh scents dancing in the air after rain, waterfalls cascading down sandstone cliffs, and don't forget, flash floods. As summer starts coming to an end, thunderstorms start rolling in.
Monsoon season shines a new light on Zion and while it adds beauty, it comes with great danger. On average, 86 people are killed every year in the United States due to floods. Flash floods, like their name, come in an instant and catch their victims off guard.
Unpredictable Thunderstorms in Zion
While weather predictions are usually pretty accurate, they aren't always 100% accurate. Zion National Park is 229.1 square miles, that's almost 150,000 acres. Zion National Park rises more than 5,000 feet in elevation (3,666 ft – 8,726 ft). Because of Zion's size and elevation differences, weather often varies throughout in the Park.
Most, if not all of the water in Zion comes from the Kolob Mountain area. So, while the Park could have no rain showers, Kolob Mountain could experience a downpour, leading to flash flooding into Zion's many canyons.
Flash Floods in Zion National Park
Flash floods are one of Zion's natural wonders and deserve a lot of credit for Zion's beauty. When flash floods tear down the mountain and into Zion canyon, they collect a mass of debris including rocks, silt, logs & branches, etc. As this dense water debris mixture races through the canyon it carves into rock.
This work of nature is evident in Zion's tall sandstone cliff faces, slot canyons, and smooth rock surfaces; polished by flash floods. This force of nature can be deadly however. When hiking in any of Zion's streams, washes or canyons – it's extremely important that you plan around the weather, and that includes erratic weather (don't take any chances).
Flash flooding in Zion National Park is no laughing matter. These floods are surprising and misleading. These floods are full of mud and rocks and other debris; this makes the water much more dense and therefore harder to navigate (do not cross roads that are  flooded over). Swimming in or through flood waters is almost always impossible and will likely result in injury or death.
When is Monsoon Season in Zion National Park?
Monsoon season in Zion National Park usually arrives at the end of summer, between late July and mid September. Despite safety precautions, monsoon season is a terrific time to visit Zion. Beautiful rainstorms shower on the Park, bringing waterfalls, vital moisture for desert habitat and allowing the strong scent of sage and other plants to fill the air.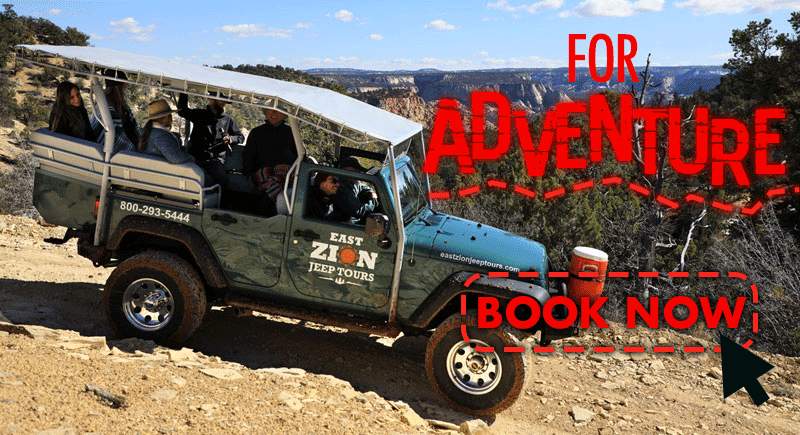 How to Prepare for Monsoon Season in Zion
The best way to prepare for monsoon season in Zion is to stay informed on Zion's weather. If the weather forecast is at all cloudy, it's best to stay away from hikes involving tight, slot canyons and deep ravines or washes. If you find yourself hiking in a slot canyon and a the skies (even if distant) become stormy, always be aware of possible high ground you can go to.
You'll also want to wear rain proof or water resistant jackets as well as water resistant shoes. Monsoon season is an incredible time to be in the Park. As long as you're prepared, you'll be in awe at the wonder that rain storms bring to Zion. Oh, and don't forget a camera! Be safe and enjoy the rain!